Anaïs Chabeur façonne des atmosphères poétiques, des invitations à vivre le temps en conscience. Pour sa nouvelle exposition personnelle au V2Vingt, l'artiste poursuit ses recherches sur les processus mémoriaux, les liens au corps et à la finitude. Constituée de deux nouvelles installations – lumineuses et olfactives – et d'un film, la présentation intime et subtile qui sera créée par Anaïs Chabeur s'immisce dans des espaces encore inexplorés du bâtiment industriel du lieu d'exposition. Les méditations sensorielles qui s'y déploient proposent d'autres rapports au monde, à soi et aux autres. L'esthétique du soin et de l'attention d'Anaïs Chabeur ouvre vers des lieux transitoires questionnant les héritages et les constructions culturelles de notre relation à la mort. À V2Vingt, le dialogue entre les œuvres produit peu à peu une distorsion pour héberger l'imaginaire et permettre la rencontre d'expériences individuelles et collectives.
Anaïs Chabeur (°1992, Paris, France ; vit et travaille à Bruxelles) est diplômée d'un master en section Espace Urbain de La Cambre et du HISK à Gand (2017-18). À l'automne 2021, elle est artiste en résidence à De Singel auprès de Barbara Raes et au Franz Masereel Centrum (avec Sarah Smolders, Chloé Op de Beeck et Lisa Wilkens). Ses expositions récentes incluent What my Body Knew and Forgot to tell me, Kunstenhuis, Harelbeke (2021); Risquons-tout, Wiels, Bruxelles (2020); De la lenteur et de la mesure, Maison Grégoire, Bruxelles (2019) ; The building of the free church, Brakke Grond, Amsterdam (2019) ; Fairshare, CIAP, Hasselt (2019) ; A computer does not hesitate (solo), Botanique, Bruxelles (2018). En 2018, elle était finaliste du prix, Coming People, SMAK, Gand.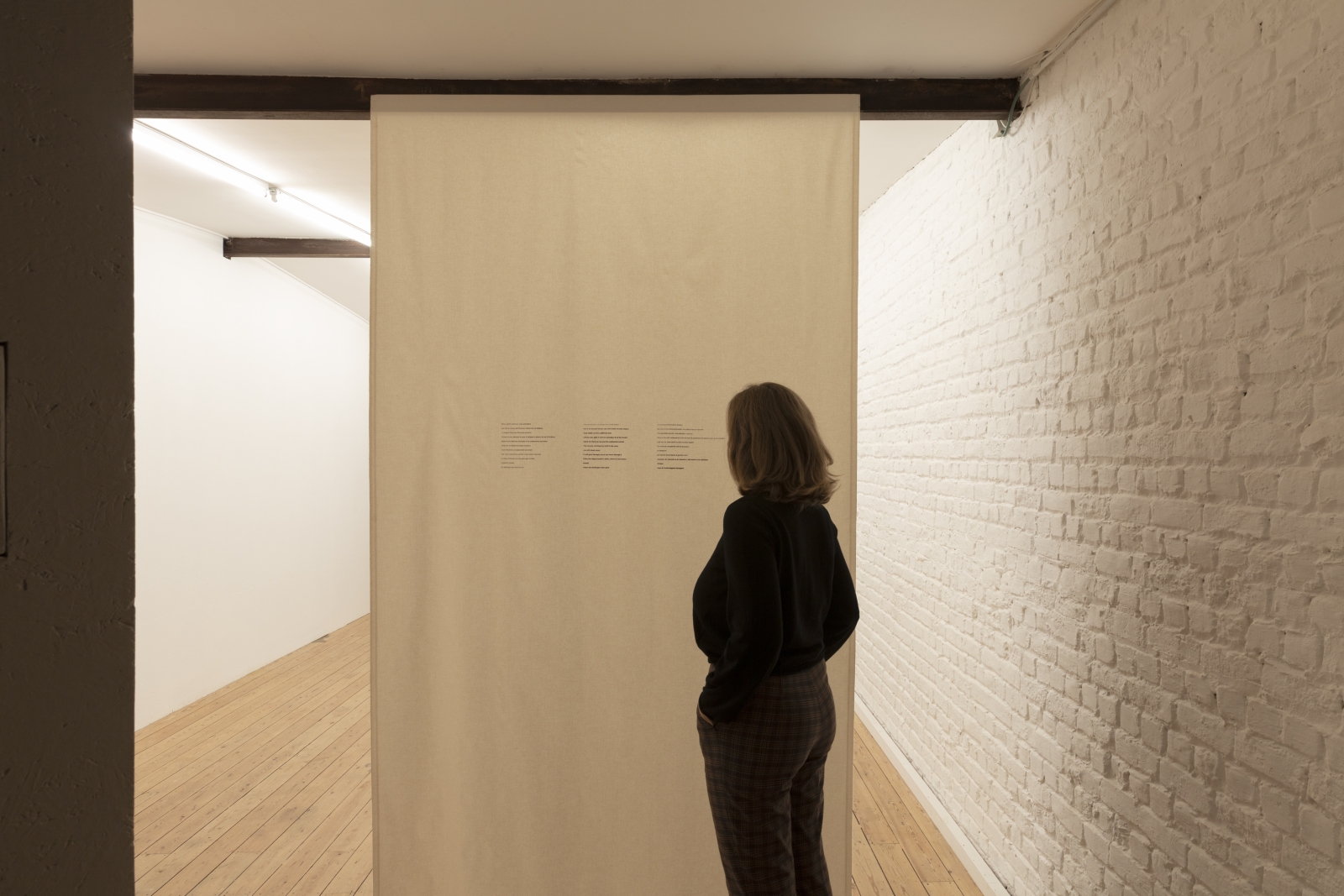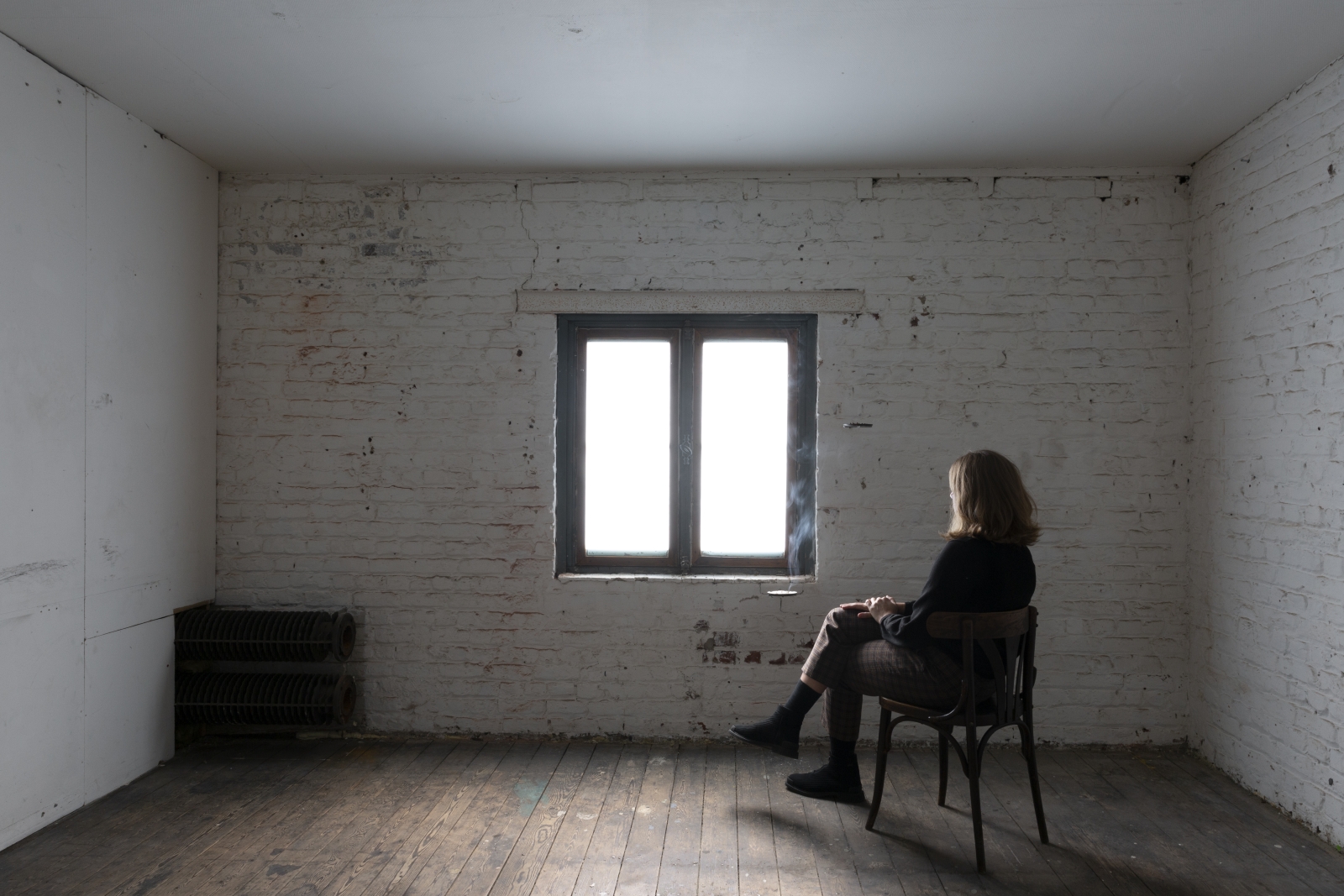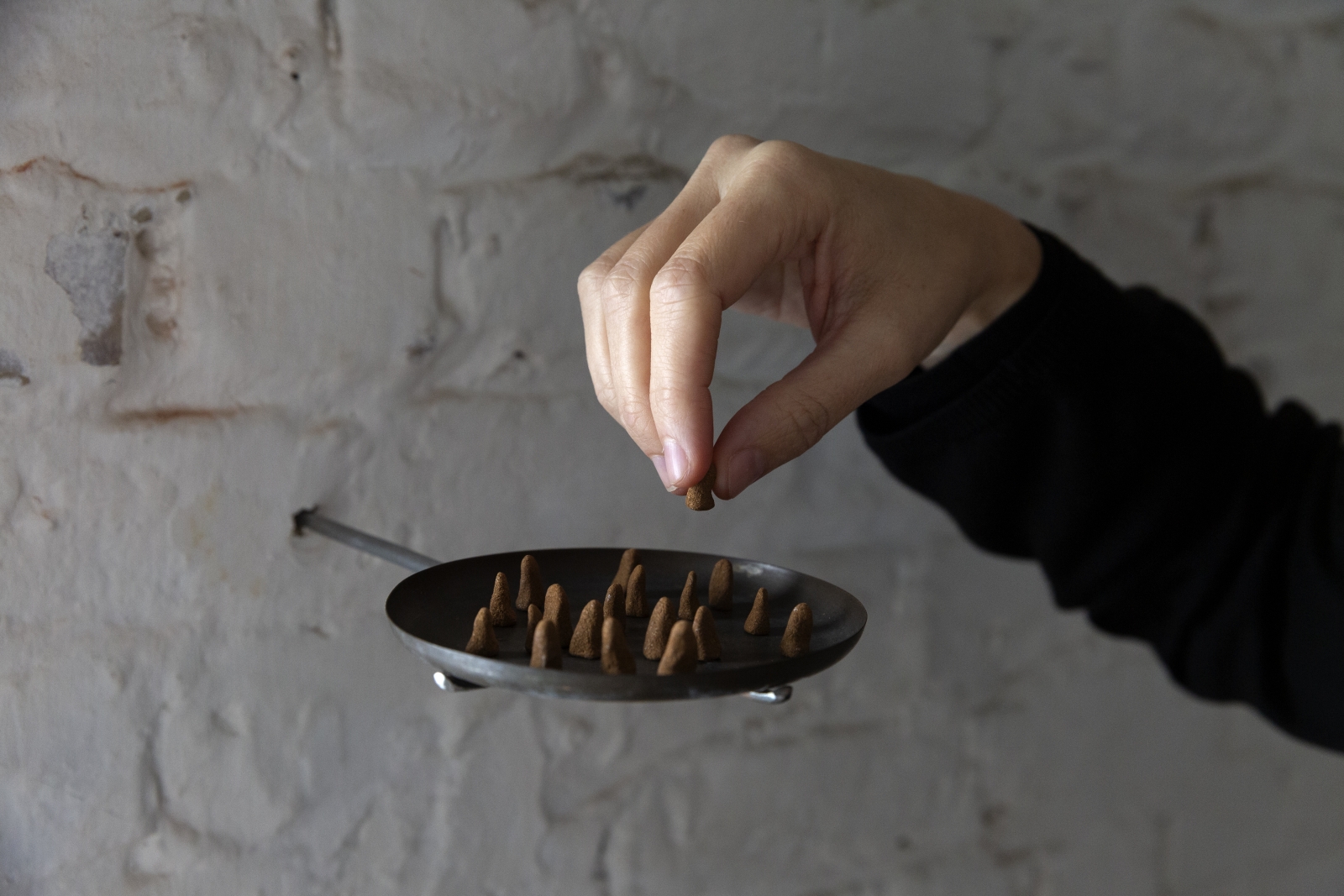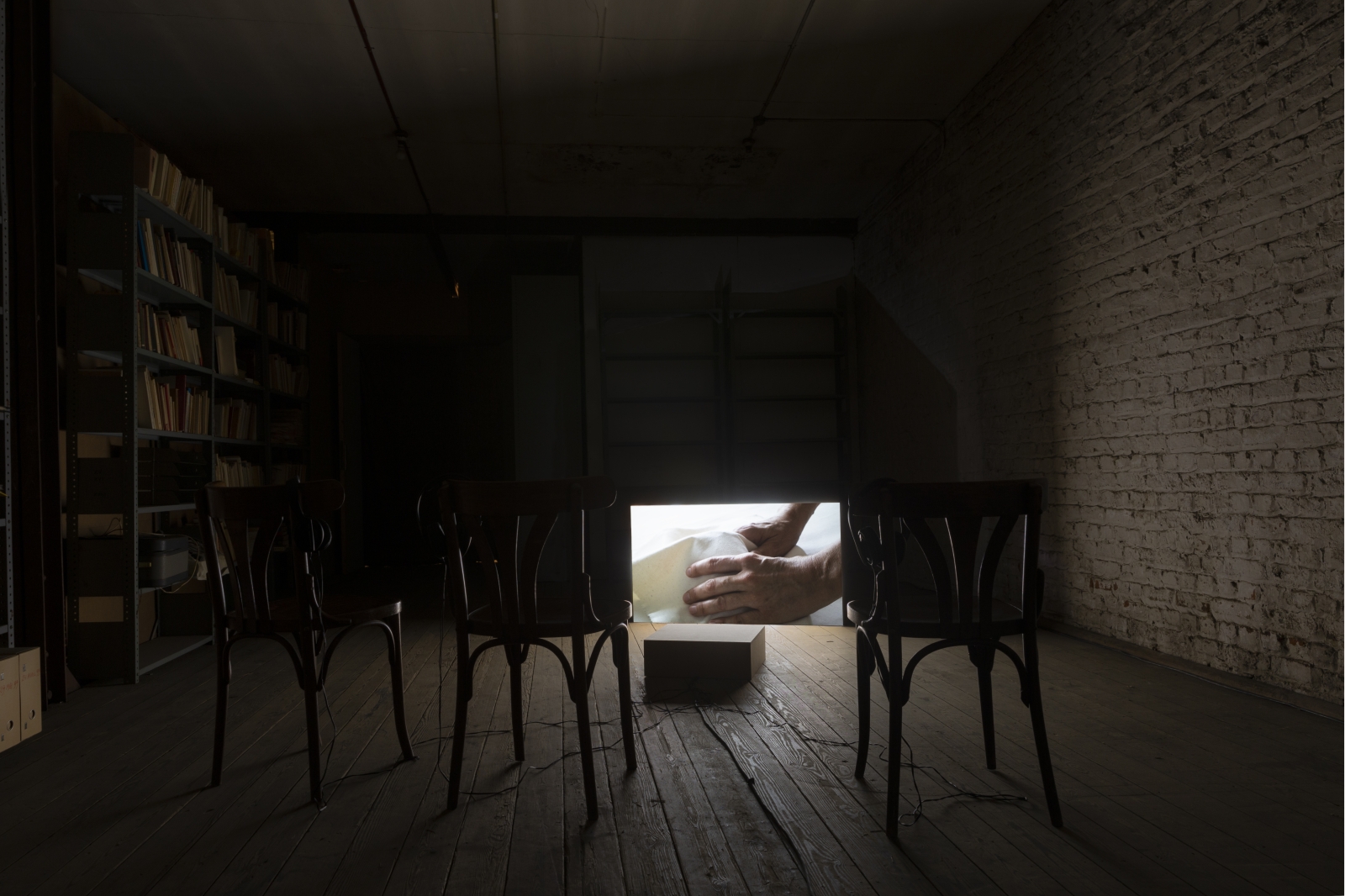 Vues d'exposition Though, all the room be motionless à V2Vingt. Courtesy Anaïs Chabeur. Photo : Laure Cottin Stefanelli.
Crédit: Anaïs Chabeur
---